WELLA SMP100 IPTV Platform BAS
SMP100 is platform device that can contain all of the major installations of SMATV and MATV or IPTV
Watch this product and we will notify you once it is back in stock.
WELLA SMP100 IPTV Platform BAS
SMP100 is platform device that can contain all of the major installations of SMATV and MATV or IPTV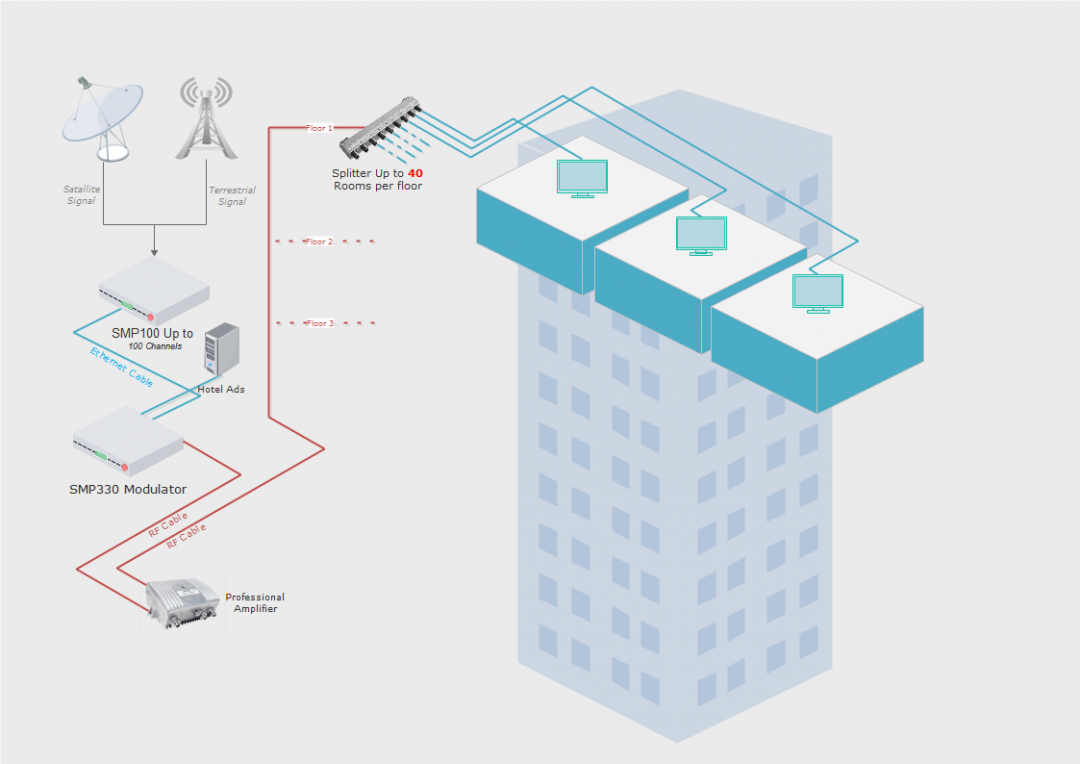 Less space, less connectivity, less power consumption, more capacity, more flexibility and more satisfied customers - this is what the Wellav DMP900 brings to you.
The SMP100 is a new generation scalable head end platform that can handle all input and output of video streams. By centralizing processing (multiplexing) capacity (6 Gigabit data) and equipped with redundant power supply, each DMP can accommodate six modules to support various video / audio processing needs such as reception, decoding, encoding, redirecting, encoding and modulation for network operators. All modules can be exchanged during and back-up for each other to minimize their service. DMP900 is the ideal equipment for SD & HD video service head end, encoding / redirecting solution, transmodulation, SMATV and video / audio transfer via IP.
 12 inputs DVB-S / S2, DVB-C / C2 or DVB-T / T2 reception
 10 SD / HD program encoding (MPEG-2 or H.264) or 20 re-encoding (between MPEG-2 and H.264)
 24 ASI ends multiplexing
 6 gigabit IP input / output
 20 ASI-IP power dual conversion
 3 gigabit DVB simcrypt distort
 48 channel Edge QAM with the encryption code option
 20 channel COFDM modulation
 16 frequency tansmodulation (DVB-S2 / S / C / T to QAM)
NOTE! THE PRICE ONLY APPLIES TO THE BASIC UNIT (MODULES NOT INCLUDED)